Real talk.  The most common question I get from friends about Alternate Ending is, "how do you juggle it all, on top of jobs and kids and the rest of your life?" The motivational speech answer is, we juggle and take on too much, until one of us feels like we're on the verge of a panic attack and then the other person rises to the occasion, if the other breaks.  Feel free to write that down in your wellness journal.  On this particular occasion, Rob was on day 5 of the same pair of sweatpants and his face was twitching.  And that, is the story of how I ended up going-it-alone on a press interview for Language Lessons with Mark Duplass and Natalie Morales.
So many questions about making Language Lessons
Without having participated in a press junket, I over-planned and prepped a million questions, because what if nobody else remembered to join? Or what if there were only two of us and the other interviewer underprepared and I had to carry the conversation? OR what if Mark Duplass and Natalie Morales realized at the exact same moment that we were destined to be best friends and we ended up talking for hours?   As it turns out, real press don't forget about their interviews with movie stars or get confused with time zones and they come prepared with really great questions that make me question everything about my originality.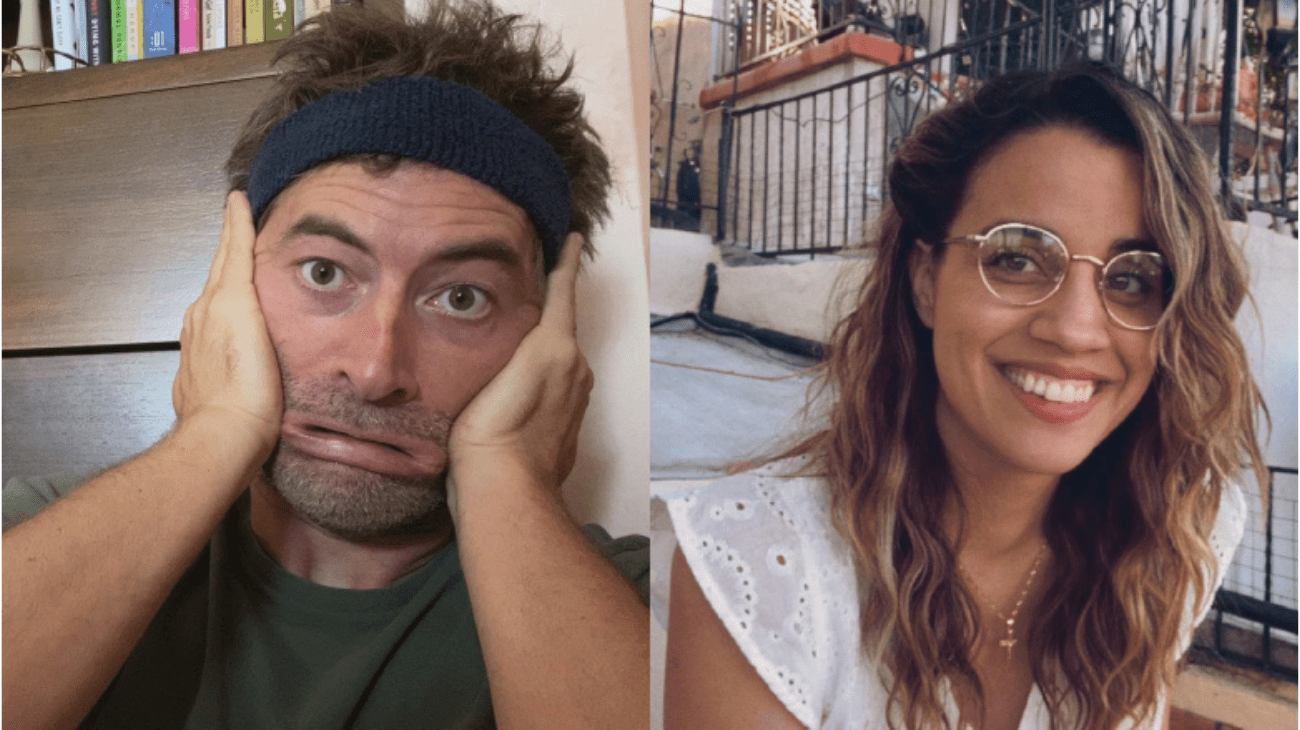 Why You'll Love Mark Duplass and Natalie Morales
Few movies focus on true platonic friendship.  There always seems to be an underlying romantic intent, but in the case of Language Lessons it's ends up being so much more about our need for human connection and how our empathy drives us forward.  I should mention the film is almost entirely captured on ZOOM, but the screens that separate them do not detract from the characters chemistry.  The film's premise is that Adam (Mark Duplass) has been gifted Spanish lessons from his partner Will (Desean Terry) with a young Cuban woman Cariño (Natalie Morales).  The film takes such unexpected gut-punching turns that make "another ZOOM" movie uniquely fresh. All in all, the film zoomed (I just HAD to) by and left me wanting so many more hours of Spanish lessons.  Me encanta!
Read the full Language Lessons review here from Brennan Klein
*****************************************************************
Love the Podcast? Leave us a review!
Other places to follow Alternate Ending.
Facebook | Instagram | YouTube | Twitter