#1-10 #11-20 #21-30 #31-40 #41-50
#51-60 #61-70 #71-80 #81-90 #91-100
See also: The Best Films of the 2010s (podcast episode)
70. This Is Not a Film
AKA این فیلم نیست
(Jafar Panahi and Mojtaba Mirtahmasb, 2011, Iran)
We can talk all day long about what it means for a film to be "brave", but I can't think of much that's braver than a filmmaker having been formally banned from practicing his art by an authoritarian government, going on to do it anyway, and then slapping a sarcastic title on the finished project to clarify that he is exactly aware of what he's just done. The first of four (so far) films that Panahi has made during this ban is more impressive because it exists than for what it does, and he'd make better movies as he went (we'll be seeing one in just a moment), but as an angry memoir and cri de cœur from a frustrated artist, it's thrilling, terrific stuff.
69. Francofonia
(Aleksandr Sokurov, 2015, France / Germany / Netherlands)
Having already made history's finest movie about a museum with 2002's Russian Ark, Sokurov attempted to outdo himself with this kaleidoscopic celebration of the Louvre. Part documentary of that institution's collection, part historical inquiry into the ways that humans have engaged with the Louvre over the years, and part auto-critique as Sokurov frets that he's turning out a pretentious hash of ill-formed ideas, the film isn't lacking for ideas, and they don't all land. But enough of it works to create a curious, desperate inquiry into the very notion of what art does for the culture that creates and curates it. It asks a lot of question, answers several of them, and answers some of them rather poorly, but it is a thrillingly messy inquiry.
68. Atlantics
AKA Atlantique
(Mati Diop, 2019, France / Senegal / Belgium)
From its uncommonly perfect opening shot, this extraordinary debut never stops twisting out of our grip, constantly tricking us into thinking we've gotten ahead of its aesthetic and narrative surprises. What looks like a standard, particularly beautiful slice of naturalism turns out to be an emotionally devastating genre film. Albeit one whose genre elements are somewhat tossed-off and incidental, while also being crucial to the ideas that the film develops. The point being, it's as creative and surprising as films get, while never once allowing its exquisite aesthetic and narrative qualities to surpass the moral urgency of its portrayal of modern Senegal. Surely the film on this list that would jump the most spots if I had a couple more years to soak in it.
67. Kubo and the Two Strings
(Travis Knight, 2016, USA)
I'm comfortable calling this the most technically accomplished piece of animation released during the whole of the 2010s. And better still, it's a hell of a great mythic adventure on top of it. Evoking both European and Japanese folklore with a distinctly modern personality, it's a terrific ghost story, a sweet portrait of familial love, and one of the best fetch-quest narratives that I could imagine hoping to see, all while telling a clever meta-story about the profound importance of storytelling as a way of making sense of ourselves in a hostile world. I persist in believing that there's an even better version of this movie that doesn't have such drab all-American voice acting, but even so, the version we got is an utter delight.
66. Oslo, August 31
AKA Oslo, 31. august
(Joachim Trier, 2011, Norway)
A hard and unhappy film of the sort that I would ordinarily be happy to dismiss as arty miserabilism (it's the story of one day in the life of a recovering drug addict who wants to kill himself), except for the uncommon strength of its execution. As he has demonstrated in every film of his under-appreciated career, Trier understands people on a profound level, helping actors (like this film's exemplary Anders Danielsen Lie) define their characters so succinctly and clearly that the smallest glance or gesture or line intonation can communicate to the viewer on a level of shared humanity that's almost painful even when it's not attached to sorrow and suffering. This is brutal as hell, but only because it is so staggeringly empathetic.
65. Taxi
AKA تاکسی
(Jafar Panahi, 2015, Iran)
This Is Not a Film walked so Taxi could run. Or slowly push its way through traffic, at least. The third film from Panahi's filmmaking ban period is, I think, the one with the most going on beyond the fact that it exists at all: with a heavily curtailed list of available camera angles, and an irritating inability to step outside the confines of a car, it's the best stylistic embodiment of Panahi's own intellectual confinement. And the combination of staged scenes with the messy reality of daily life in Tehran is the most bountiful and humane subject matter he's found during this stage of his career, reflecting a beautiful conviction that great cinema exists everywhere at all times, just waiting to be captured.
64. The Lords of Salem
(Rob Zombie, 2012, USA / UK / Canada)
During the 2010s, giallo pastiches went from a rare treat to a cottage industry, but there's other kinds of Italian horror to borrow from. Yet this remains the only contemporary film I've seen that does for me what the great phantasmagorical likes of Suspiria and The Beyond do, and I don't even know if that was Zombie's intention. Wherever it came from, this is the movie I want to see every single time I sit down to watch horror: a florid hallucination of unforgettably decadent and nightmarish imagery, with the narrative holding together only enough to imply what's happening as the forces of evil torment a poor innocent who just wanted to listen to some rock and roll. A triumph from a genre master.
63. Edge of Tomorrow
(Doug Liman, 2014, USA / Australia)
Say whatever you will about Tom Cruise, but there's nobody alive who has a keener sense of what to do with his movie star persona, and this unbelievably fun popcorn movie is also, somehow, his most satisfying self-critique since the one-two punch of Eyes Wide Shut and Magnolia in 1999. There are a lot of gags her, but surely not least of them is the joy the film takes in providing, and that we take in receiving, scene after scene of the handsome movie icon making a jackass of himself and dying. Which makes it all the more exciting and pleasurable when he finally becomes a proper hero. After that, having cinema's best execution of video game narrative logic is just icing on the cake.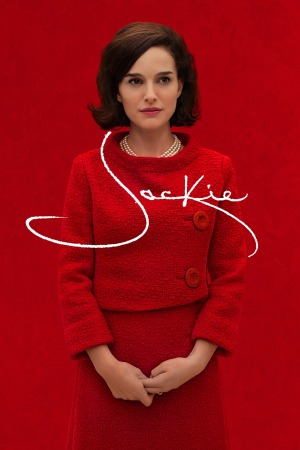 62. Jackie
(Pablo Larraín, 2016, Chile / France / USA)
The kind of movie that resores one's faith in movies: given the shittiest, most Oscar-hungry prompt ("Natalie Portman IS Jackie Kennedy"), Larraín and his crew produced a dreamlike dive into the nature of grief and the flow of memory. Aided by Stéphane Fontaine's suffocating shallow-focus cinematography and Mica Levi's tough, unsentimental, emotionally rigorous score, this snapshot of the worst week of Jackie's life does everything that you'd hope for a biopic to do in examining the private feelings of a public figure and more, turning the halls and rooms of the White House into a series of gilded cages and evoking the spirit of the early '60s as a warm daydream more than a specific point in time. And fuck it, I like her accent.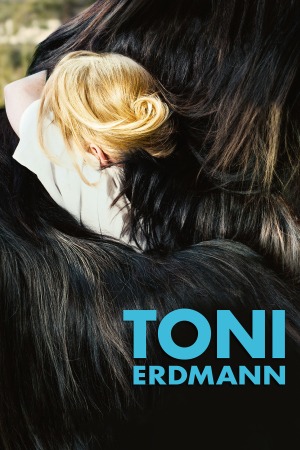 61. Toni Erdmann
(Marin Ade, 2016, Germany / Austria)
Take one part wacky sitcom about an uptight daughter and her zany dad, one part acerbic exposé of the shittiness facing professional women in contemporary Europe, and one part German art film, and you end up with the decade's unlikeliest gut-busting crowd-pleaser. That has a lot to do with the very fine performances given by Sandra Hüller and Peter Simonischek, bringing grounded psychological stability to characters who could easily remain spare concepts. It has even more to do with the acuity of Ade's perception, demonstrating anew the sharpness of her ability to draw specific characters in even more specific contexts in what is, outrageously, her only film from the last ten years. And of course, props to the best karaoke scene of the decade.