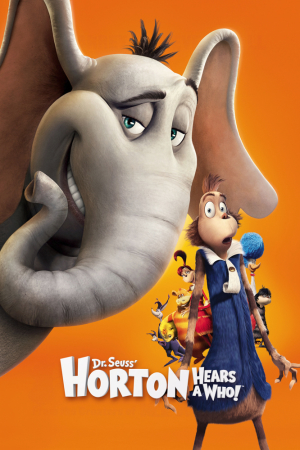 MARCH 2012 MOVIE PREVIEW
Now that the Oscars are freshly behind us, and with 2012 promising to be at least a slightly better year for big studio product than 2011, it's time to dig into the first month of a blockbuster season that just keeps getting longer and longer. Mind you, none of those promising 2012 studio pictures are set to come out yet, but pretty much every single weekend has its own smallish wannabe blockbuster. Let's call them pup-tentpoles.
2.3.2012
Feature-length adaptations of Dr. Seuss books have been predominately awful, and the only one to come even close to good – I would not say it came all that hugely close, but there are those who'd disagree with me – was the 2008 Horton Hears a Who!, produced by one Christopher Meledandri. One Despicable Me later, Meldandri returns to the Seuss well with The Lorax, and to be frank, the trailer doesn't make it look any more than tolerable; and the bevy of marketing tie-ins suggest that somebody has missed the anti-development, anti-corporate message of the story pretty badly. But "tolerable" is above-par for both Seuss movies and American animated features, so I won't get all huffy about how terrible it's going to be – point in fact, it's likely to be one the more watchable films of March.
In a keen bit of counterprogramming, the truly abysmal-looking Project X marries the evergreen "teens, party, sex, booze" genre to the long-expired first-person camera movement. I am as far from this film's target audience as can be, and will not speak of it more.
9.3.2012
After decades of Development Hell at just about every studio in Hollywood history, Edgar Rice Burroughs's A Princess of Mars finally hits theaters, under the punishingly anonymous title John Carter, a misstep in the Disney marketing department so dire as to make the Tangled imbroglio look dainty. In the wake of the ungainly Prince of Persia 2-looking ads, the only point of optimism left is that it's the first live-action film directed by Andrew Stanton, the second Pixar director to make that jump; it's surely too much to hope for Mission: Impossible – Ghost Protocol levels of accomplishment, but it shouldn't be too much to hope that it's at least a fun popcorn movie.
Elsewhere in wide releases, Eddie Murphy is back with another concept-heavy comedy that would have made more sense in the 1990s than it does now: A Thousand Words, in which he can't talk or he'll die. Because ha ha, Eddie Murphy likes to talk, as we all knew 15 years ago. Also, it's apparently been on the shelf for 4 years, and that is the most unpromising thing imaginable.
Speaking of concepts replacing plot, Silent House, starring new indie It Girl Elizabeth Olsen, is a single-take slasher movie. It will, undoubtedly, be a fascinating experiment, but I have grave concerns that it has the potential to be anything more.
16.3.2012
Channing Tatum and Oscar nominee Jonah Hill team up for a feature version of 21 Jump Street,and it gets dumped in the saddest little weekend of the season, between the two most heavily-hyped pictures of the first quarter of the year. Hopefully the inevitable Johnny Depp cameo will be fun and not e.g. "LOOK AT JOHNNY DEPP BUYING A CARTON OF MILK!" Also, hopefully Hill and Tatum will, between them, be funnier than either of them typically are apart.
23.3.2012
I know very little about The Hunger Games, the latest attempt at making the new Harry Potter, with Harry himself finally out to pasture and Bella Swan and her shiny vampire husband just about to wrap things up; I wanted to remain as cloistered as possible until I read the fairly well-regarded YA novel, which steadfastly refuses to show up from the library, because everybody else in the world had the same idea as I did, at the same time. But Jennifer Lawrence is an actress who deserves a better chance at the mainstream than her wobbly performance in the male-dominated X-Men: First Class, and I hope this does it.
30.3.2012
For a while, Mirror Mirror was the stupider-looking of this year's two Snow White riffs, and the second consecutive Tarsem Singh picture aiming to make Singh's fans into shame-faced apologists. Then, on a very sad day in January, it became the final movie to showcase Eiko Ishioka's endlessly imaginative costume designs, and went from "I suppose I might see that" to "I must see that under the finest conditions of projection and sound that can be managed." The trailers still look unmatchably awful ("Snow White. Snow What? Snow Way!"), but still, pretty. Pray to God it is pretty enough.
Over here, Wrath of the Titans. For serious, did anyone in the entire world like the Clash of the Titans remake nearly enough to justify the fact that this exists? I ask because I genuinely do not know the answer.