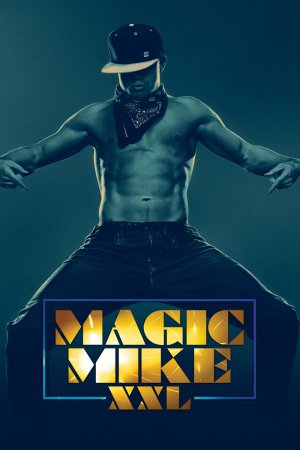 JULY 2015 MOVIE PREVIEW
Two months into summer, two great films, and one awe-inspiring record-setting mediocrity. The season's second, generally small half begins now, and on paper at least, it looks promising. At least, for myself, there are more films I'm looking forward to in July than there were at the start of either May or June. There's always room for a surprise – or a disappointment, of course – but I confess myself feeling uncharacteristically optimistic.
1.7.2015
And here come two sequels to crap all over that optimism, though Magic Mike XXL certainly would seem to have more on its side: it's a phantom Steven Soderbergh movie directed by his longtime first AD Gregory Jacobs, but shot and edited by Soderbergh himself. And also a sequel to a movie with no obvious reason to possess a sequel, and I suspect less of the surprising depths of character and sociology. And, most critically, no Matthew McConaughey. Its competition is Terminator Genisys, the third sequel to a pair of films with even less obvious reason to possess any, and the consensus of critical opinion seems to be that it's every bit as bad as it has any cause to be. I must say, I'm looking forward to getting drunk over the holiday weekend and heckling it, if nothing else.
10.7.2015
The question we're clearly being expected to ask: why not a film centered on the gibberish-spouting sidekicks from the Despicable Me franchise? Hence Minions, which is surely going to end up outgrossing Inside Out, because there is nothing good.
In the runner-up columns, we find the latest first-person horror picture to crap its way into the world, The Gallows (apparently about a theatrical play that kills), and Self/Less, a thoroughly generic-looking sci-fi thriller with Ryan Reynolds. But it's also directed by Tarsem Singh, and there will never come a day when I'm not excited for a new film by Tarsem Singh.
17.7.2015
So, The Look of Silence is the best film of 2015. See it when and if you can, even if you haven't gotten to its companion piece The Act of Killing yet.
Otherwise, we find Marvel's latest, the thoroughly Marvel-looking Ant-Man, and the comedy Trainwreck, which finds the wonderful Amy Schumer writing and starring under director Judd Apatow, and that holds my attention right up until the 125-minute running time, because dammit Apatow. But I still think it's probably going to be as good as any other comedy this summer.
24.7.2015
Make Pixels with the same hook – aliens send giant versions of '80s arcade game characters to destroy Earth – and absolutely any other cast than Adam Sandler, Kevin James, and Josh Gad, and you capture my interest. But that's not the one they made.
Also, you can tell summer is running out of juice when a barbarically narcissistic-seeming teen movie, Paper Towns, and the Jake Gyllenhaal boxing drama Southpaw both get wide releases at the same time.
29.7.2015
So they're reviving the Vacation franchise, because of course it would get to this point. Still, if '80s nostalgia properties have to be exhumed, they're doing it with ones that had a solid foundation in the first place.
31.7.2015
Hopefully, now that the Mission: Impossible series has finally figured itself out – back in 2011, with Ghost Protocol – they can keep making them, even without Brad Bird involved. So I am conditionally and tentatively looking forward to Mission: Impossible – Rogue Nation, though there are plenty of reasons for the fifth film in an action franchise to go spectacularly wrong. But the plane stunt looks cool, anyway.