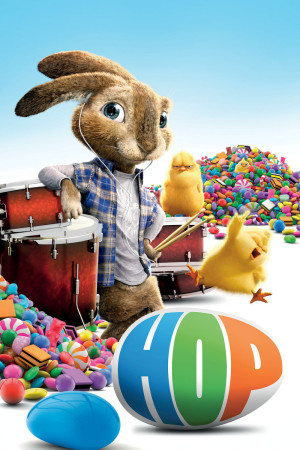 2011: THE YEAR SO FAR
Over at his place, Nick Davis has just wrapped up his annual review of the film year as it stands thus far, occasioned by his 50th viewing of a 2011 release. Since horrible outside circumstances have put a pinch on my schedule this week (John Hughes is coming back, but he's not doing it right away), and since I am an inveterate listmaker, I've decided to play along. It's your standard "if I ran the Oscars, and they were happening right this minute, what five things would I nominate?" exercise, and since I don't want to limit myself to the first 50 movies I saw – too many Hops and Season of the Witches in that company – I'm going to make eligible everything I saw before 2 September (why not 1 September? Because that eliminates The Help, and that hurts my Best Supporting Actress bracket a hell of a lot).
It's a decent time to do it, anyway, what with September marking the start of Oscarbait season and all.
Best Feature
Certified Copy
-A slightly programmatic exploration of what "truth" means in a medium predicated on fictions, raised to excellence by dynamite performances and haunting cinematography.
Rango
-A viscerally beautiful film that severely examines the legend of the American West with as much cunning as any film ever has, and none of those were comedies starring a neurotic lizard.
The Tree of Life
-Cinema as religion, as act of devotion, as spiritual odyssey. Twisting the very medium this way and that and using pure image and sound as a vehicle for studying the human and the divine and their intersection.
Tuesday, After Christmas
-A breathtaking, heartbreaking character study with the kind artistic discipline you could use to hone a knife: unsparing, unsentimental, terrifyingly real.
Winnie the Pooh
-A movie for children insofar as it plays completely honest with a child's point of view and sense of logic, though there is nothing even moderately immature about it.
Best Director
Abbas Kiarostami, Certified Copy
-For moving the film through its bramble of abstract concepts so fluidly it's not until long past the turning point that you realise the film you were watching has long since ceased to be the film you are watching.
Terrence Malick, The Tree of Life
-For creating a seamless whole out of seemingly unrelated notions of time, space, character, image, and sound, building a unique tribute to the human spirit from what could easily have been incoherent chaos.
Radu Muntean, Tuesday, After Christmas
-For crafting something devastatingly human using only the sparest and most unforgiving aesthetic choices, turning a national style into a personal statement.
Kelly Reichardt, Meek's Cutoff
-For combining sweaty, desolate realism with a poetic sensibility that verges on the mythic, and turns a story of death in the West into a referendum on human fear and ambition.
Gore Verbinski, Rango
-For combining sincerity with deranged quirkiness in creating a Western comedy that draws heavily from generic tradition without even once abandoning its enthralling sense of anarchy.
Best Actress
Juliette Binoche, Certified Copy
-For grounding the film's heady intellectualism in basic, intense human emotions of love & longing, betrayal & rage.
Jessica Chastain, The Tree of Life
-For playing a woman who is at once a narrative concept, an object as reflected through a child's eyes, anda living, breathing human with needs of her own, doing it all with an ethereally light touch.
Mirela Oprişor, Tuesday, After Christmas
-For allowing herself to be wounded to the very core of her being without ever begging for sympathy, and without having to resort to excessive theatrics to demonstrate with utmost clarity her character's strength and pain.
Michelle Williams, Meek's Cutoff
-For a recklessly anti-egotistic embrace of a grubby, semi-anonymous character whose sole trait is her flintiness and making of that character a brand new kind of genre hero.
Yun Jeong-Hie, Poetry
-For portraying that most baity of all afflictions, Alzheimer's, without forgetting to put a deep and rich character behind it, so that we understand exactly who she is and what she risks losing.
Best Actor
Mimi Brănescu, Tuesday, After Christmas
-For playing an insulated, self-deluding man who is blindsided by the knowledge that his actions effect other people without lapsing into villainy or pleased self-justification.
Johnny Depp, Rango
-For at long last breaking out of his comfort range just enough: risking that his character will be more alienating than charming and doing more with just his voice than he's done with his whole body in years.
Andy Serkis, Rise of the Planet of the Apes
-For the new high-water mark in motion capture performance: not just an eerily accurate portrayal of a chimp, but a completely expressive and sympathetic characterisation using only the subtleties of gesture and bearing.
William Shimell, Certified Copy
-For creating a recogonizable human being with feelings and experiences out of a character deliberately written to have no coherent backstory or personality.
Owen Wilson, Midnight in Paris
-For making the stock figure of the Woody Allen Authorial Stand-In his own, allowing himself to be likable while subtly acknowledging the sense of entitlement at the core of the figure.
Best Supporting Actress
Angela Bassett, Jumping the Broom
-For turning the obviousness of a functional part in a bland movie into a rich and complex depiction of a woman wrestling with the worst kind of inner demons.
Viola Davis, The Help
-For bringing gravity and dignity to a character who could have easily served as a prop in a tepid feel-good message movie.
Vera Farmiga, Source Code
-For taking a role with absolutely no personality whatsoever and playing a character full of nervousness and sympathy and a tragic sense of irony.
Maria Popistaşu, Tuesday, After Christmas
-Unlike the other four, she got a well-written character in a rock-solid script to work with, but that should in no way blunt the effectiveness of her depiction of the sensibility and quiet anguish of a reluctant Other Woman.
Octavia Spencer, The Help
-For grounding the stock figure of the Sassy Overweight Black Woman with a real sense of outrage and anger and keyed up sense of her own value.
Best Supporting Actor
William Fichtner, Drive Angry
-For playing a henchman from Hell Itself with a laid-back easiness that captures our attention without ever once showboating, a grimy genre turn that could only be carried off by a great character actor.
Tommy Lee Jones, Captain America: The First Avenger
-For playing up the comic book exaggeration of his sharp-tongued military man without ever once letting us believe that he is, himself, a cartoon, and bring a needed sense of fun back to the superhero movie.
Christopher Plummer, Beginners
-For mixing the giddy joy and brittle sorrow of being an old man just discovering how to love life as he is on the threshold death, without lapsing into pathos or mucky sentiment.
Corey Stoll, Midnight in Paris
-For playing a concept of Ernest Hemingway beautifully informed by the author's clipped prose, a parody/homage as intellectually stimulating as it is hilarious.
Hugo Weaving, Captain America: The First Avenger
-For playing the most enthusiastically hissable bad guy in recent memory but grounding his robust evilness in just enough human detail that he remains realistically threatening.
Best Screenplay
(I will happily follow Nick's lead in combining Adapted and Original; by this point in the year, the bulk of the film's I'd even consider for the former category are the worst sort of placeholders)
Certified Copy, by Abbas Kiarostami
-For dealing with incredibly abstruse topics in a clearheaded way that leaves the film feeling heavy with meaning rather than simply pretentious.
Meek's Cutoff, by Jonathan Raymond
-For finding a completely new story of the American West that is told with an immaculate eye for detail and a potent sense of history.
Rango, by John Logan and Gore Verbinski and James Ward Byrkit
-For whipping together a riff on two genres that reveals a deep knowledge of both, while being at times almost paralyzingly funny.
The Tree of Life, by Terrence Malick
-For studying the relationship of humans with the divine in whatever form it might take with respect and awe and elliptical subtlety as suits this most daunting of subjects.
Winnie the Pooh, by Stephen J. Anderson & Clio Chiang & Don Dougherty & Don Hall & Brian Kesinger & Nicole Mitchell & Jeremy Spears
-For answering the expectations raised by two children's classics – the books, and the 1977 movie – with care and respect, but also a willingness to be of its own time as well, playing with ideas new to this incarnation.
Best Cinematography
Hanna (Alwin H. Küchler)
-For combining ragged industrial interiors, blinding snowfields, hazy deserts, and dreamy tableaux out of a fairy tale in one tightly controlled and highly consistent visual schema.
Meek's Cutoff (Christopher Blauvelt)
-For the uncanny way he suggests the broad landscapes of the American West in a stuffy, cramped 1.37:1 frame that reminds us the suffocating sameness of travel across those same desolate landscapes.
My Joy (Oleg Mutu)
-For some of the most ecstatically unconventional compositions in recent memory, a vision of the world that is undeniably "realistic" but disorienting all the same, and the rock upon which the film is built.
The Tree of Life (Emmanuel Lubezki)
-For capturing the dusky nostalgia of Terrence Malick's vision, creating a sublimely beautiful visual poetry that perfectly complements the impressionistic rendering of character and spirituality of the script.
Uncle Boonmee Who Can Recall His Past Lives (Yukontorn Mingmongkon & Sayombhu Mukdeeprom)
For depicting in visual language the point where the realms of the living and the dead mix and overlap, in the most evocatively gloomy jungle you could ever hope to see.
Best Editing
Crazy, Stupid, Love. (Lee Haxall)
-For mixing and matching locations and characters with a nuanced and deceptively cunning rhythm, and proving that the key to a great comedy is an ace editor to mange the beats.
Certified Copy (Bahman Kiarostami)
-For letting each moment linger just as long as it absolutely needs to, for a few seconds or a few minutes, and using each cut as a definite punctuation mark and not a way to pass the time.
Insidious (Kirk M. Morri & James Wan)
-For playing out the space between the "oh no" and "holy shit!" moments so essential to the creation of horror and tension with exquisite, perfect timing.
Source Code (Paul Hirsch)
-For moving so smoothly in and out of a myriad fictional realities and never letting the ticking-clock scenario slow down for even a second.
The Tree of Life (Hank Corwin/Jay Rabinowitz/Daniel Rezende/Billy Weber/Mark Yoshikawa)
-For preserving the abstraction of the film's scenario without flying off into incoherence, while implying a relationship between events that makes sense on an intuitive, musical level rather than a descriptive one.